For those of you who do not have a sweet tooth but still enjoy the occasional cupcake, here is a perfect solution – meatloaf cupcakes with mashed potato frosting.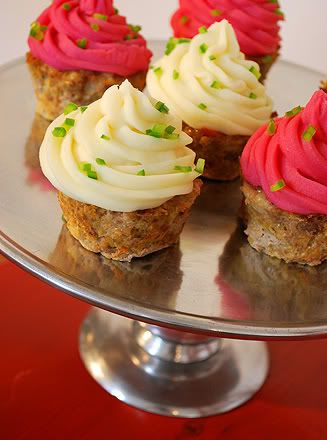 Photo by Michele Humes @ Fine Furious Life
Michele Humes of Fine Furious Life created a three-meat meatloaf cupcake with plain mashed potato frosting and beet-tinted mashed potato frosting, sprinkled with finely diced green peppers. The recipe is included in her blog post.
Yet another ingenious creation in the world of cupcakes!